Acting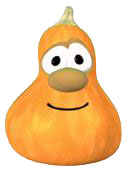 Himself in "The Gourds Must Be Crazy on Are You My Neighbor?"
Himself in "A Verry Silly Sing-Along Song"
Himself in "Larry Boy & The Fib From Outer Space"
Himself in "Song Of Cebu on Josh & The Big Wall"
Himself in "King George & His Ducky"
Himself in "God Made You Special"
Himself in "Twas the Night Before Easter"
Himself in "Happy Tooth Day To You on "Little House That Stood"
Himself in "MacLarry and the Stinky Cheese Battle"
Ad blocker interference detected!
Wikia is a free-to-use site that makes money from advertising. We have a modified experience for viewers using ad blockers

Wikia is not accessible if you've made further modifications. Remove the custom ad blocker rule(s) and the page will load as expected.