Appearance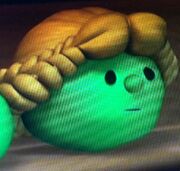 Mom Pea With Dark Peach Hair is a green pea beady eyes and nose grows dark peach hair braided wears a blue sky headband on my head rules yawn sniff sleepy scretch laughing crying nonsense words or whining.
Acting
Herself in "Saint Nicholas: A Story of Joyful Giving"
Herself in "Peas and Citizens House on "January in the Joyful"
Ad blocker interference detected!
Wikia is a free-to-use site that makes money from advertising. We have a modified experience for viewers using ad blockers

Wikia is not accessible if you've made further modifications. Remove the custom ad blocker rule(s) and the page will load as expected.