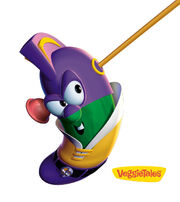 Acting
Himself in "Jonah A Veggie Tales Movie" (Outtakes)
Himself in "Sheerlocks Homes & The Golden Ruler"
Himself in "Larry Boy & The Bad Apple"
Himself in "Veggie Tales Theme Song 2007-2009 on Veggie Tales Episodes 2007-2009"
Himself in "New Veggie Tales theme Song"
Himself in "Bob Lends A Helping Hand"
Himself in "The League Of The Incredible Vegetables"
Himself in "COLLINS FILMS"
Galley
Ad blocker interference detected!
Wikia is a free-to-use site that makes money from advertising. We have a modified experience for viewers using ad blockers

Wikia is not accessible if you've made further modifications. Remove the custom ad blocker rule(s) and the page will load as expected.