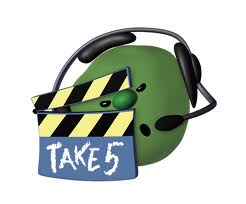 Appearance
Reporter is a green peas beady eyes and noses wears a black headphones with microphones.
Acting
Himself in "Lance The Turtle on "Gideon Tuba Warrior"
Himself in "Bob's Vacation intro on "God Made You Special"
Themselves in "Abe And The Amazing Promise"
Himself in "Silly Little Thing Callad Love"
Himself in "Princess And The Popstar A Story Of Trading Places"
Himself in "Lance The Turtle on "And Now It's Time For Silly Songs With Larry"
Themselves in "Celery Night Fever"
Ad blocker interference detected!
Wikia is a free-to-use site that makes money from advertising. We have a modified experience for viewers using ad blockers

Wikia is not accessible if you've made further modifications. Remove the custom ad blocker rule(s) and the page will load as expected.