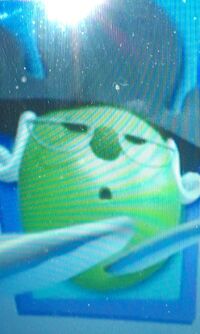 Appearance
Stan pea is a green pea beady eyes and nose freckles or no freckles.
Acting
Worker in "Rack,Shack and Benny"
Philistine in "Dave and the Giant Pickle"
Defender Of The Wall in "Josh and the Big Wall!"
Stan Pea With The Black Hat in "Madame Blueberry" (Picture)
Himself & Worker in "The Star Of Christmas"
Worker in "An Easter Carol"
Gustav's Men #21 in "Saint Nicholas: A Story of Joyful Giving"
Himself in "Twas the Night Before Easter"
Guard in "MacLarry and the Stinky Cheese Battle"
Ad blocker interference detected!
Wikia is a free-to-use site that makes money from advertising. We have a modified experience for viewers using ad blockers

Wikia is not accessible if you've made further modifications. Remove the custom ad blocker rule(s) and the page will load as expected.